Presentation: Bruce MacAlister, W4BRU, presents "Delicious HamPi."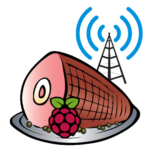 Many hams around here are using the $40 Raspberry Pi computer for logging, station control, and digital modes. Most hams are familiar with Windows. PiOS (aka Raspian) is very different. Loading software, connecting, etc. is new and different with a Pi.
HamPi takes away much of the worry of getting the Pi computer going with ham gear. It's no tougher – maybe easier – than installing Ham Radio Deluxe or N1MM on a Windows computer.
Bruce MacAlister, W4BRU, will show you HamPi with its 80+ amateur radio apps. He will show you what the logger and digital mode screens look like and how you "load" HamPi onto a MicroSD card to put in your Pi.
The slides are at Delicious-HamPi-RARC-8Jan2021-W4BRU,